We have a winner! After an action-packed month that's seen three brilliant bloggers battling it out for the Clearly crown, Emily Fang from Little Black Book has won the majority of your votes. Her colourful shot in our stylish Thierry Mugler sunglasses has been liked and shared across Facebook, while the #clearlystyleoff hashtag has seen the picture continuously regrammed on Instagram.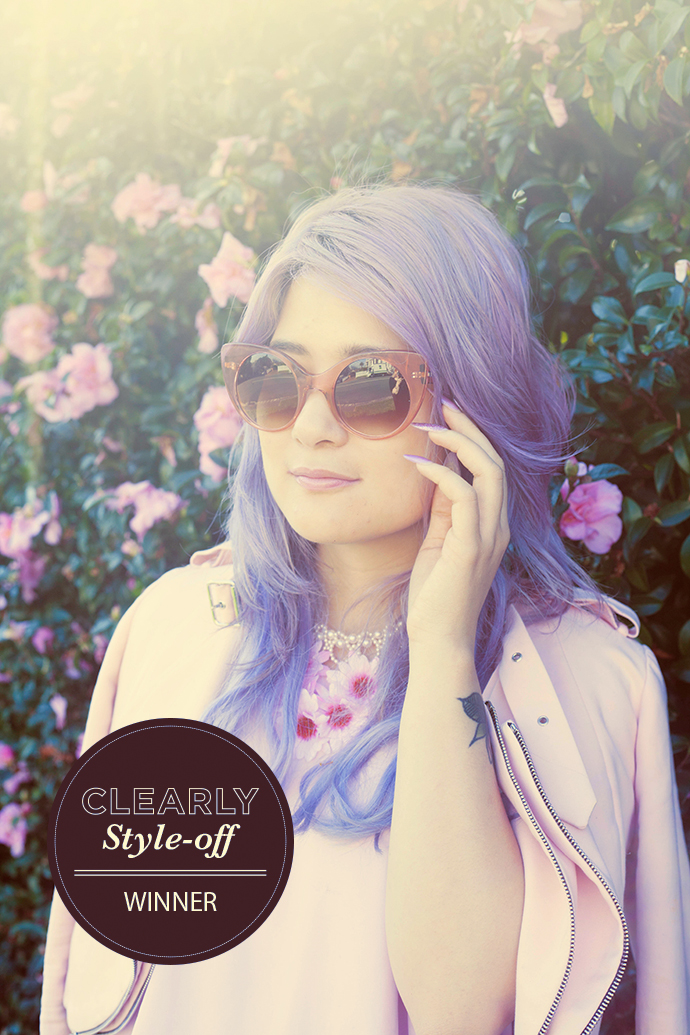 A big congrats to Toni Roni who is the lucky voter of our winning blogger! You have won yourself a free pair of Clearly sunnies from our exclusive ranges. We hope you love whichever style you go for!
Sydney-based blogger Emily, who is also one of our lovely Style Ambassadors, will be taking over theLOOK for a week very soon with lots of exciting guest posts and curated collections. Keep your eyes peeled…
Thanks to everyone who voted in the first ever Clearly Blogger Style-off!