Finding the right pair of glasses for your face shape can often be a challenging one. They come in so many different styles and designs, how do you know if you're picking the right pair?
The first thing you want to determine before you even go shopping for glasses is determine your face shape. From there, it's smooth sailing.
The type of face shape you have will determine what type of frame will look best for your face. If you have a square shaped face you will want to choose glasses that have round or oval frames. The same will work for those with oval faces, they will want to choose square and rectangular frames. Think opposites. Every face shape has an ideal glasses frame shape. Here are some tips on choosing the perfect glasses for square face shapes.
---
Celebrity Face Twins
Square Face Shape
---
---
Glasses for Square Faces
Editor's Picks
---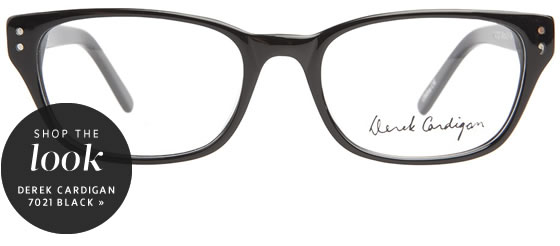 ---
Find the Perfect Pair
Fitting Tips
---
Determine if your face shape as square: With so many different face shapes it can be difficult to determine what face shape you have. There are oval, rectangular, oblong, triangle, and square to name a few. An easy way to determine if you have a square shape face is to compare it to others who have square shaped faces. Celebrities like Rihanna, Sandra Bullock, and Olivia Wilde are among some of the most beautiful square shaped face celebrities.

Choose oval and round shaped frames: With a square chin, broad forehead, and strong horizontal jaw line, a square face shape is considered to be one of the stronger face shapes. When looking for glasses for square face shapes you want to choose frames that are round or oval. They will bring a softness to the angles of your face and enhance your features.

Draw attention away from the angles: Wearing glasses that have colour is a great way to take the attention away from the hard angles of a square shaped face. If you are a blonde, frames that are greens and corals are very flattering whereas blacks and blues look best on brunettes. The same applies for your eye colour. Light and blue eyes look nice in darker shades of the same colour and hazel or brown eyes should choose light browns, greens or purples.
Asides from providing you with clear vision, your eyeglasses should flatter the features of a square face shape. You will want to choose circular shapes rather than geometrical shapes like squares and rectangles.
At ClearlyContacts.co.nz we have a large selection of glasses for square face shapes available. Check out our new arrivals section to be sure you have the latest in trendy eyewear.