Michael Bastian, designer of Gant menswear, shows his love for all American, traditional fashion through his vintage inspired clothing line and glasses collection.
The Gant brand started off by focusing on designs for the preppy uniform. First launched in 1949 by Bernard Gant, button-down shirts made from sportswear fabric became the staple choice of Ivy league campuses. Since then, the Gant brand has expanded into other markets such as eyewear, footware, fragrance and homeware.
The Gant eyeglasses collection feature classic shapes and clean lines which mirror the design inspiration of the Gant clothing line. The collection has a variety of traditional full metal and semi-rimless designs. As well, frames that are made from acetate and are sportier in design can be found in the selection like these round frames with a keyhole nosebridge.
---
Editors' Top Pick
---
Our editors' top glasses pick by Gant for Spring 2013.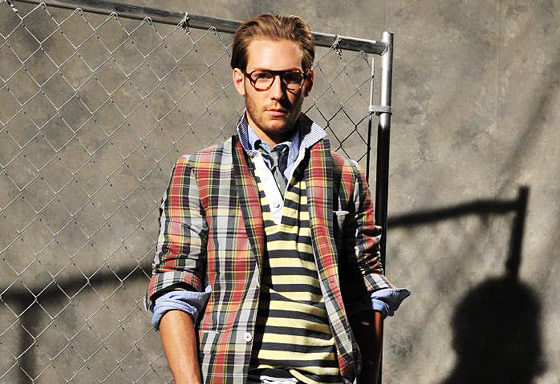 ---
Meet the Gant Man
---
When asked for his thoughts on menswear today, hypebeast.com quotes Bastian: "Right now, we're just beginning to see young guys playing around with the idea of dressing up more and I think this is going to continue. To these guys who have never been forced to wear a suit, suddenly it's cool to wear one every now and then and shake things up. It's great seeing young guys play around and express themselves more this way."