With a focus on artisanal materials and the finest details, the Joseph Marc Craftsman Series is meticulously refined into vintage-inspired designs with modern appeal. Each of the thirteen frame styles in this collection are handcrafted with premium components in designs that converse with enduring styles of decades past.
---
Traditional Optical
---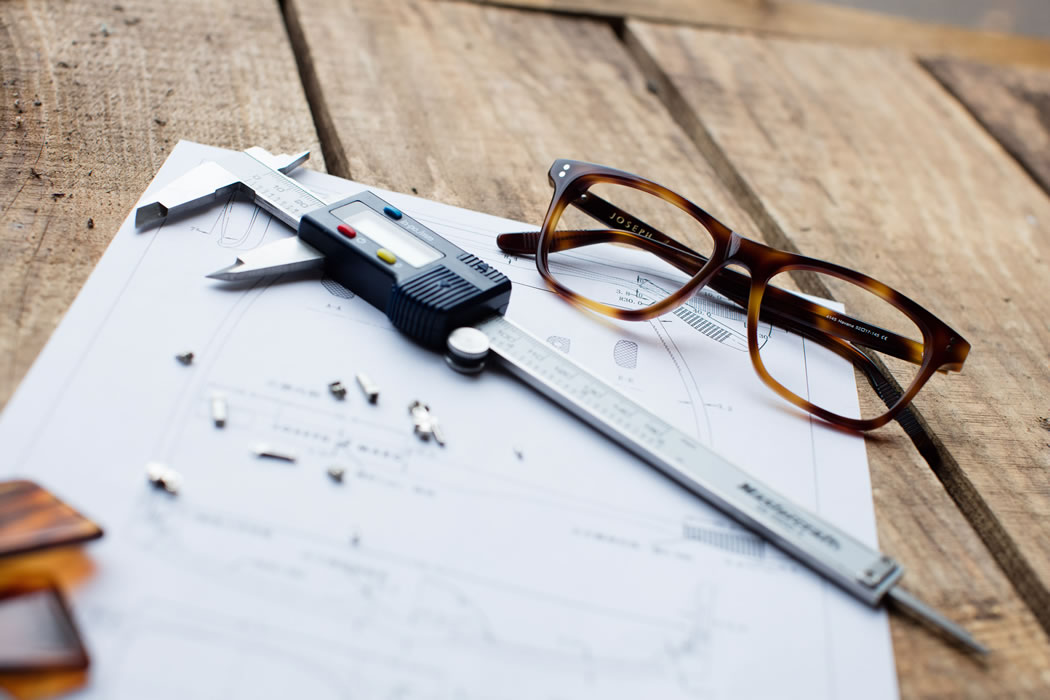 Established in 1849, Italian Mazzucchelli acetate is the defining feature of nine styles in Honey, Burnt Amber, Green, Crystal, Havana, and Black Havana. These hues are "versatile and accessible [and] can be used to update familiar core items with a subtle vintage edge" (WGSN). Each piece of Italian acetate takes up to 60 days of handcrafted workmanship to develop, with only the finest materials being selected for the final optical looks.
Discover Mazzucchelli Acetates »
---
Nostalgic Design
---
Four brushed metal frames evoke a vintage feel in Pewter, Brass, Gold, Havana, and Black. The retro-inflected 4142 round frame features a classic brow bar reminiscent of turn-of-the-century style. The keyhole accented 4140 round frame continues this theme in antiqued Brass, brushed Pewter or matte Black. Classic Rectangle and Retro-Wingtip feel new when reintroduced in stainless steel.
---
Cultivated Traits
---
Each design is meticulously refined for the most ergonomic fit and function. Classic shapes are reworked and rethought as modern styles through perfect fit and thoughtful material choices. Riveted, superior German stainless steel hinges improve the fit and durability of these frames. Light etching on the inside arm of the acetate frames assist in keeping the frames in place, while metal frames include silicone nosepads to ensure comfort and fit.
---
The Craftsman Series
---
Mazzucchelli Italian Acetates
Stainless Steel Metals