Next up in our Style Ambassador series is New Zealand blogger, Robecca Leyden. We caught up with the quirky style-lover about everything from her favourite sunnies to her secret obsession with Buffy the Vampire Slayer.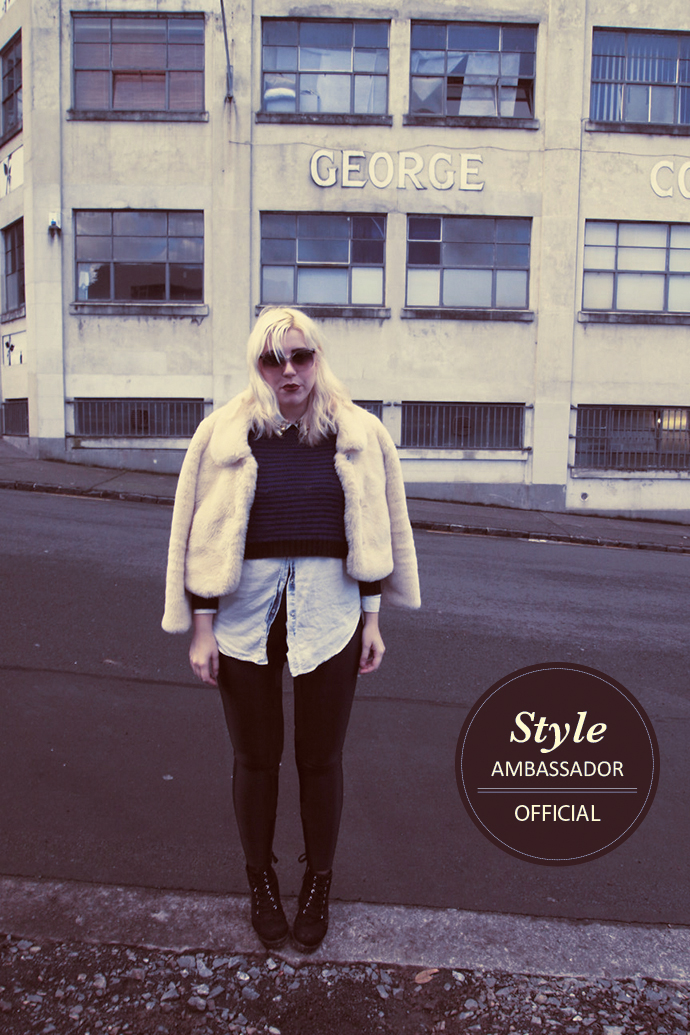 Name & Nickname: Robecca, Rob, Robbie, Robo, Becca Bex (I even had Robo Cop in primary school).
Home base: I live in Auckland at the moment, I have just finished my postgraduate studies in Communications and before that I was living in Melbourne.
Current occupation: Since I finished uni, I have been working at my brand, sans pareil – full time making clothes and sourcing vintage. I have recently just started a PR internship so will see where that goes!
Website/blog: www.haemeandrobecca.blogspot.com
Instagram: @robecca_sanspareil
What inspires me: Anything and everything! I get really inspired by people, especially great people from the past. Like Coco Chanel or Nietzsche, I'm interested in people who are true to who they are and like to think about the world around them. On the other hand I'm secretly obsessed with Buffy the Vampire Slayer – I love the way the characters all dress in the first couple of seasons. Oh, and music of course!
My sunglasses collection consists of 2 pairs: I just have the two at them moment because I tend to have just a few pairs that are good quality. I'm generally a bit of a bargain hunter, but good quality shades are important because they protect your eyes and skin from the sun.
I chose the pair of sunglasses I'm wearing because: I'm a bit of a sucker for Chloé. And I love a simple elegant design that is still modern.
A tip on picking out the perfect pair of frames is: Make sure your frames fit on the bridge of your nose correctly. It can make all the difference in how they fit your face.
Sunglasses Style: Chloé CL2201 C01 in Black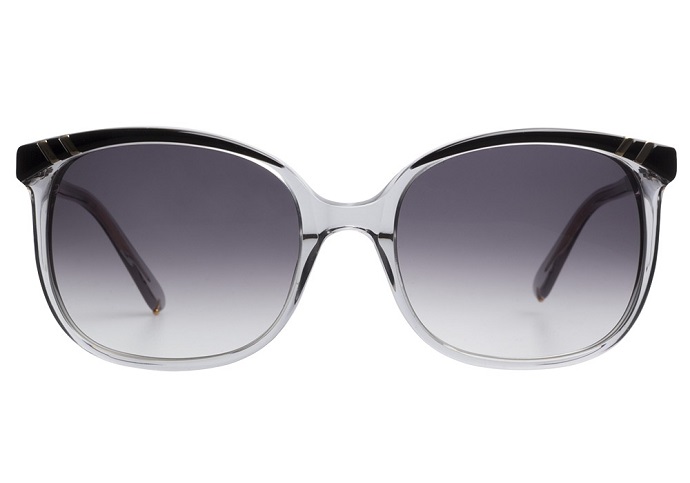 Make sure your frames fit on the bridge of your nose correctly. It can make all the difference in how they fit your face.
My favourite online source for style inspiration is: Blogs. I love scrolling through style blogs and getting outfit ideas!
Buying the same piece of clothing in multiple colours, yay or nay? I'm a nay because I get sick of things very quickly. My clothing turn around is pretty fast. I only have a very select few pieces that I've kept for years.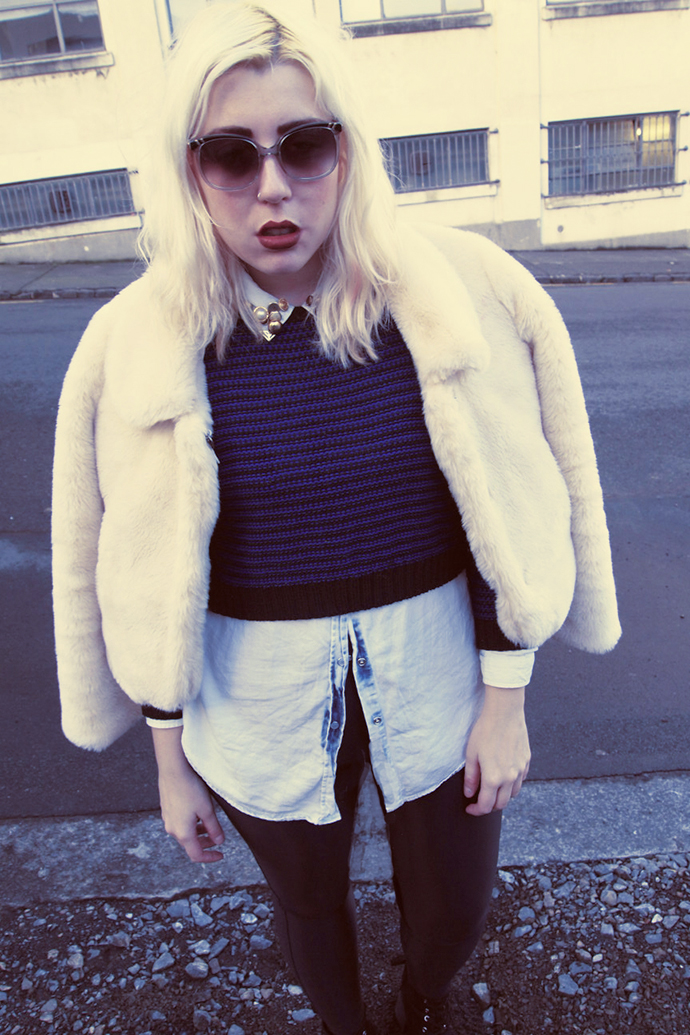 My favourite fashion trend of the moment is: I'm going to say normcore because I'm so fascinated by it. I think I usually look quite quirky, so normcore is almost my exact opposite. But it works.
If I could be stuck in an elevator with anyone, it would be: I kind of love Donald Glover right now. I was just watching some of his stand up so I'm going to say him. Also, I can't get over that he's 30 or so, and is a successful comic, comic writer, actor and musician! Phew!
I would describe my personal style as: Kind of Japanese Kawii mixed with some 90s grunge.
My current style muse is: 90s Gwen Stefani.
Favourite city to go shopping is: New York! Love that place in general.