In our latest guest post from our pals We Are Handsome, the stylish swimwear label invite us behind-the-scenes of their latest summer campaign shoot in stunning New Caledonia. What's more, our stylish summer sunnies were worn by We Are Handsome's model's throughout the shoot. Sweet as!
Take it away, guys…
Last month we ventured off to New Caledonia to shoot our latest summer campaign: Euphoria. Apart from the magic that is the Isle of Pines, named for its infamous amount of pine tree-lined beaches and crazy blue natural pool, we spent time in Noumea exploring the world's largest lagoon.
Sunglasses Style: Joseph Marc 4049 in Brown Tort
Whilst shooting on the Isle of Pines, we were befriended by a pack of stray but friendly island dogs who we named after candy bars (Mars-bar, Kit Kat and Snickers) as they all had crazy brown caramel/chocolate coats. The puppies followed us around for days as we trekked the island from location to location, and always just wanted to be involved. Mars-bar even made it into one of our final shots!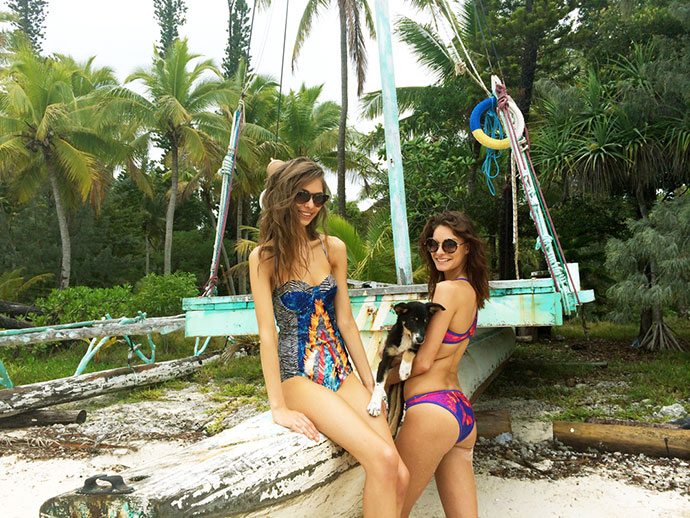 Sunglasses Styles: LOVE L7004S in Tokyo Tortoise & LOVE L7003S in Tokyo Tortoise
Sunglasses Style: LOVE L7001S in Tokyo Tortoise
Sunglasses Style: Joseph Marc 4049 in Brown Tort
Catch up with We Are Handsome's previous articles in our Clearly Are Handsome category.